Cinnamon 5.0
Nemo
Nemo, the Cinnamon file manager, has a new search feature. Until now you could only search for files. In Nemo 5.0 you can combine file search and content search, i.e. files which are named a certain way and/or which contain particular words.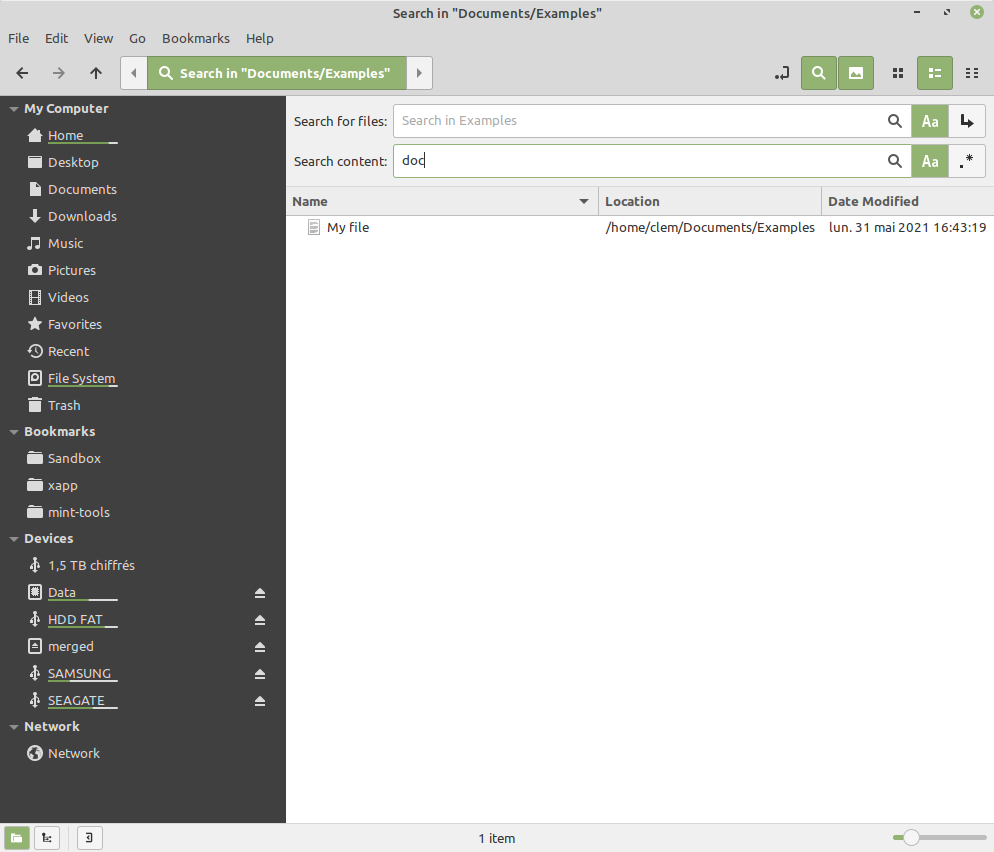 Content search in Nemo
Regular expressions and recursive folder searches are supported.
In dual-pane mode F6 toggles panes.
In the preferences, a new option lets you sort favorite files before other files.
Nemo actions can get active window xid and their activation can depend on a path not being present.
Performance and resource usage
5 memory leaks were fixed in Cinnamon 5 and a new monitor was implemented to detect, log and tackle cases where Cinnamon takes too much memory.
Using the system settings you can now limit the maximum amount of RAM Cinnamon can use: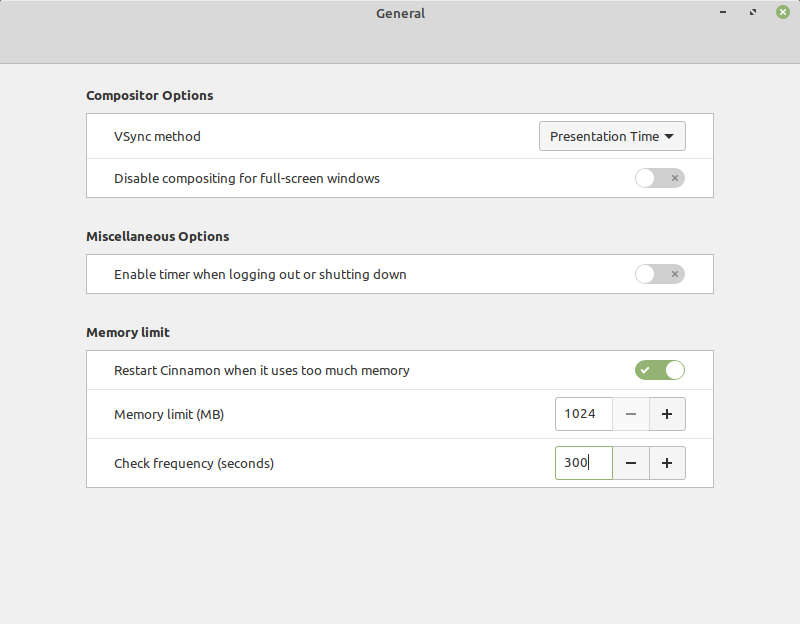 Memory limit in Cinnamon 5.0
If that maximum amount is reached Cinnamon will restart itself. You won't lose your session or your windows, Cinnamon will just be unresponsive for about a second while it restarts itself internally. It will keep a log of such events so that you can see if this happens often and help the development team troubleshoot the issue.
The Cinnamon screensaver daemon used to run constantly in the background. In Cinnamon 5.0 it now only runs on-demand when the screensaver needs to be activated. This results in a net minimum gain of about 20MB RAM on lean specs and up to a few hundred MB of RAM on some computers.
Although it's technically more akin to a code change and not a resource usage optimization, the response time for quickly switching between two applications using Alt+Tab was improved, giving the impression of a snappier desktop environment.
Spice management
Cinnamon 5.0 provides a new CLI and a Python 3 module dedicated to spice updates.
The new command line utility is called "cinnamon-spice-updater". It lists available updates and is able to apply them. Linux distributions can also rely on the new Python 3 module to integrate Cinnamon updates within their Update Manager like it was done in Linux Mint 20.2.
In past Cinnamon versions there were differences between the installed tab and the download tab for applets, desklets and extensions.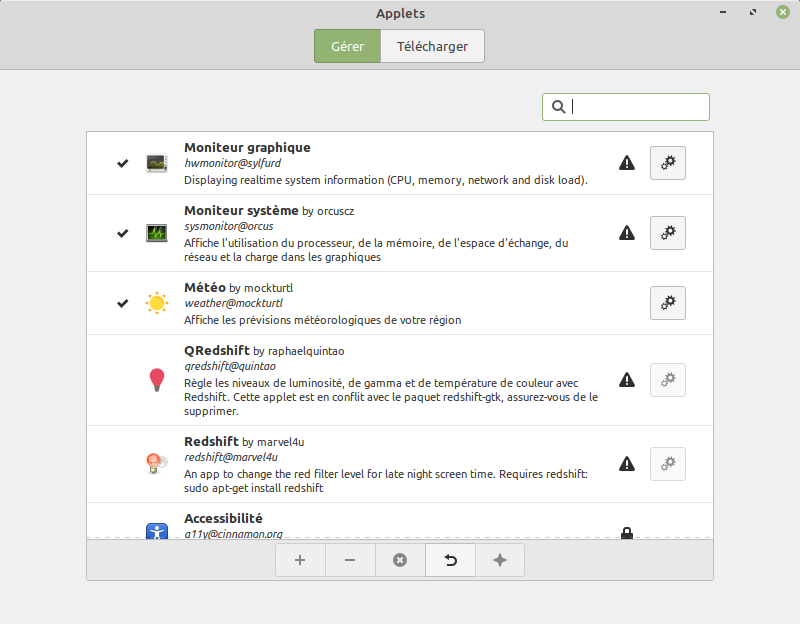 Improved Spice Management
This was improved to ensure everything is properly translated and that all spices have the same name, icon and description whether they're installed or not.
More information was also added such as the author's name and the spice's unique ID.
Behind the curtain the validation and the translation process were reviewed and checks were added to Cinnamon's continuous integration.
Other improvements
In addition to locking the screen, the screensaver launches a new fallback window in a separate process. This is done to ensure the input is grabbed and the session is hidden even if the screensaver happened to crash.
Cinnamon 5.0 is better at detecting power state changes and better at reporting them (notifications, battery icons accuracy, filtering devices with no percentages).
In the window manager, improvements were made to focus-stealing, wine fullscreen applications and the restoration of window positions after a Cinnamon restart.
In the preferences, orca received better support and IPV6 DNS is now visible.
The menu applet respects natural dimensions and can switch categories on click rather than hover.
The sound applet is able to show the player, status, artist and tooltip in its tooltip.