Release Notes for Linux Mint 10 KDE
Introduction
This is Linux Mint 10 KDE, codename Julia.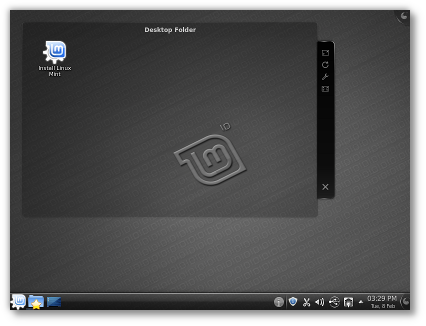 Important links
Known problems
VLC slow to open files
There is an upstream bug in KDE 4.6 which makes VLC slow to open files. After about a minute, the file selection dialog appears. More information at: http://forum.videolan.org/viewtopic.php?f=13&t=85408
Ctrl+Alt+Backspace
The Ctrl+Alt+Backspace shortcut isn't enabled by default in Linux Mint 10 KDE.
Splash screen resolution
If the boot sequence only shows dots and no logo, you can make it look better by following these instructions.
Mint4win
Due to incompatibilities with large ISO files, mint4win isn't present in this edition.
Moonlight
Moonlight was removed from Linux Mint because of a bug that made Firefox crash. The bug was fixed upstream and you can install the Moonlight plugin from the project's website.
Upstream issues
Linux Mint 10 is based on Maverick Meerkat. Make sure to read the known issues related to this release.